Meet the Team
Meet the people who makes The Dearborn Express possible! Every contributor brings something unique to our publication. For that, we thank them!
Beth Finke
Contributor

NPR commentator Beth Finke is an award-winning author, teacher, journalist and a recipient of a National Endowment for the Arts grant. She teaches five Memoir-writing classes in Chicago and moderates a blog for Easterseals National Headquarters.  Info@bethfinke.com
http://bethfinke.com/blog/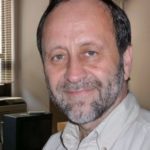 Mike Knezovich
Contributor
At Consumers' Checkbook Magazine, a non-profit publication that rates service firms much like Consumer Reports rates products, Mike served as writer research manager. Mike is now a regular freelance contributor to Checkbook. Mike also served as senior editor for The Octopus (later renamed CU Cityview), an alt-weekly in Champaign-Urbana, Illinois. He has been a frequent contributor to the University of Illinois Alumni Magazine and University of Chicago Magazine.  http://bethfinke.com/blog/2018/08/20/mondays-with-mike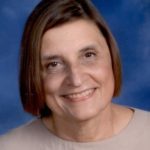 Marianne Goss
Contributor

Marianne Goss retired in August 2015 from Northwestern University after 25 years as an editor in University Relations. She lives in the South Loop and is a volunteer Chicago Greeter. Getting the most out of retired life in the big city is a recurrent theme of her Retired in Chicago blog on ChicagoNow, but she considers any topic fair game because the perspective will be that of a retiree. A Joliet native, Marianne attended the University of Illinois (BA, American civilization) and the University of Wisconsin (MA, journalism) and was a reporter at the Herald-News in Joliet. She also worked in communications/publications at Rochester Institute of Technology and Wisconsin Public Radio.
http://www.chicagonow.com/retired-in-chicago/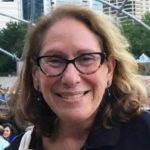 Bonnie McGrath
Contributor
Bonnie McGrath is an award-winning long time Chicago journalist, columnist, blogger and lawyer who lives in the South Loop. You can contact her at bonmcgrath@aol.com
http://www.chicagonow.com/mom-think-poignant/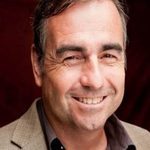 Brian Hieggelke
Contributor

Brian Hieggelke is a writer, publisher and film producer based in Chicago
Described as a "civic treasure" by Robert Feder, Chicago Tribune columnist, and "one of the most respected media minds in town" by Politico, Brian Hieggelke is the founder and president/CEO of Newcity, a Chicago-based company operating in print, digital and social media environments. He also serves as editor and co-publisher.
Newcity, which Hieggelke also edits, is an award-winning print and digital publication—"The Publication of Record for Chicago Culture," founded in 1986.
Newcity's most recent initiative, the film production company Chicago Film Project produced and distributed "Signature Move," which premiered at SXSW, won the Grand Jury Prize at Outfest for Best U.S.Narrative Feature, and was the Closing Night Film at BFI Flare. Chicago Film Project is in pre-production of two new films to shoot next year.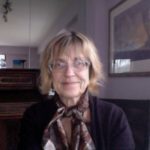 Lorraine Schmall
Contributor
Lorraine Schmall practiced and taught law in New York City, Miami, Winston-Salem and Chicago for thirty years, writing dozens of articles and books with more footnotes than charm.  She learned to love fiction as a teen-age page at the Chicago Public Library.  Her book reviews appear in the Dearborn Express and in Valley View Newspapers; she reads her work frequently at the University of Chicago Writers' Workshops; and her last piece of creative non-fiction appeared in Riksha.com. She lives in Dearborn Park.
Contact Us
Interested in becoming a contributor? Send us a message! In the message, include a link to your blog and tell us a little bit about yourself.